FOREWORD BY SIR DONALD SINDEN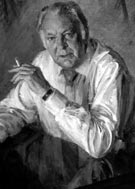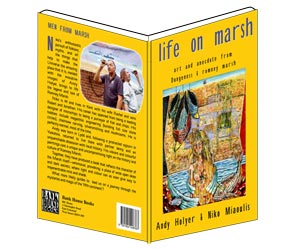 I had been a neighbour in Chelsea of actor and author Russell Thorndike, who told me of the magic of Dymchurch and the Marsh so, at his instigation, in 1954, I bought the house in which I still live.
Later, in 1960, Russell played the pirate Smee to my Captain Hook in Peter Pan at the Scala Theatre in London. It was then that he presented duly inscribed copies of his Dr Syn books to my son Marc, but it was back in 1954 that I visited Dungeness for the first time and immediately fell under its spell – and I use the word 'spell' advisedly – perhaps 'mesmerism' could be even better. Of course this was before the power station defined its limits and ruined the scale.
Thank goodness The Pilot is still there, with Niko at the helm, its signpost showing the direction to 'the other Land's End' and, blessing upon blessing, no terrible muzak!
Niko Miaoulis and Andy Holyer, sharing their combined knowledge, have produced an enchanting book on this fascinating promontory.
My thanks and best wishes to them both.

Sir Donald Sinden, CBE
| | |
| --- | --- |
| UK - £15.99 + £2 Delivery | WORLDWIDE - £15.99 + £4 Delivery |